The Canadian Association of Business Students
The
Future

of

Business

In Canada
Our association is dedicated to improving our nation through business education.
The Canadian Association of Business Students (CABS) is a not for profit organization that represents over 70,000 business students from 32 universities in Canada. Our purpose is simple: we exist to advance the interests of Canadian business students and improve their undergraduate experience through the development of their respective student groups. We provides the nation's business students with more opportunities outside the classroom – it also advocates for and represents these students to businesses, government, and the general public.
Membership is held by the business student association of each member university, who form an integral part of the university experience for all undergraduate commerce students. At once providing academic, social, networking, and charity services and initiatives to the students of these programs, business student associations also serve as the voice of students in regards to their education. By working with program faculty, staff, corporate partners, and external stakeholders, student government plays an important role in shaping the future of education.
70000
STUDENTS
REPRESENTED
We offer a range of
Events

 and 

Initiatives
Designed to help grow the leaders of tomorrow. From conferences to shared resources to discount programs, we equip and enable the undergraduate business students of Canada for success.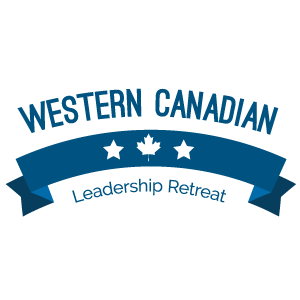 CABS leadership retreats are annual development conferences for student leaders from regional Western Canada. The WCLR event provides the opportunity for delegates to further develop planning, implementation, and management skills that improve their ability to perform as student leaders.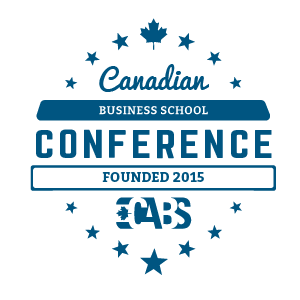 The Canadian Business School Conference delivers a program centered around organizational strategy and risk mitigation, striving to help determine solutions to encountered issues that can be effectively implemented while furthering each member's mission and objectives.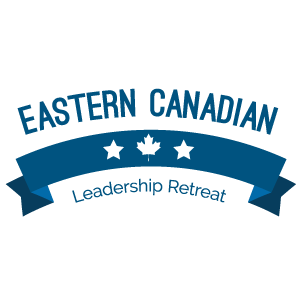 CABS leadership retreats are annual development conferences for student leaders from regional Eastern Canada. The ECLR event provides the opportunity for delegates to further develop planning, implementation, and management skills that improve their ability to perform as student leaders.
Conference & Competition Calender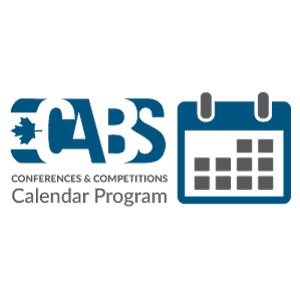 There are many opportunities for business students to enrich their skills and experiences within the conference and competition circuit in Canada. Check out our Conference & Competition Calendar to get all the details for upcoming events across the nation!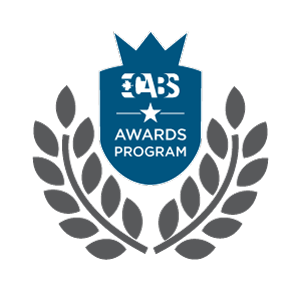 The CABS Awards are an annual awards program designed to celebrate excellence with business students and business student associations. Nominees are promoted through the general membership, and voting for each award is completed by a combination of the CABS Management Team and the Board of Directors of the Corporation.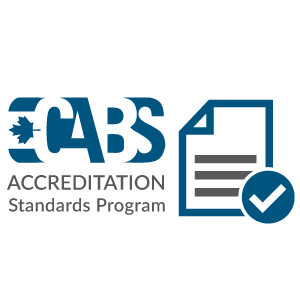 The CABS Accreditation program is our way of systematizing and categorizing the offerings and development of our members, an official ranking system that creates a standardized benchmark for our associations to pursue.
The vision of The Canadian Association of Business Students is to create a vibrant national community driven by excellence in the Canadian business environment.
Our business network is built on communication channels, events and online resources, where CABS is the hub for students, academics, government and corporate parties.
Our programs support business student associations and groups across Canada. These groups inspire and engage all segments of business students, through offerings of conferences, competitions, events and career services.
Collectively, our network of leaders define the vision and strategy of the landscape of business students in Canada.
Almost five years after graduating, I consider managing ECLR 2009 and JDC Central 2011 to be some of the biggest highlights of my student career. I learned an incredible amount leading teams to make these events a reality. If you are looking for serious business management experience while you're still in school, plan a conference or competition. From initial planning through execution, you'll gain practical experience in all areas of business. Most importantly, and I cannot understate this, these events give you an incredible amount of experience with stakeholder, customer and employee/volunteer management. The opportunities for students to lead teams on projects of this scale are very rare. I use the skills developed while planning ECLR and JDC Central everyday and they have given me a big advantage early in my career. My advice? Jump in and don't look back! Planning a CABS' conference will one of the best things you can do during your time at university and there are very few other opportunities that are as professionally, and personally, enriching.

I have partaken in a variety of extra curricular activities thus far in my university career, including Chairing the OC for EBSC 2014. All of my experiences and particularly my role through CABS have provided me with a diverse skill set and allowed me to meet an incredible group of student leaders and expand my network nationwide! After an experience unlike any other, I would recommend that every business student takes advantage of the opportunities offered by CABS and its member schools.

Experience is the best teacher, and we all are at university to learn. Becoming a part of my student society was, in many ways, one of the best decisions that I made during my education. I think it is one of those experiences that can change your life if you want it to. I learned more in that year than I thought I could have; about business, relationships, and myself. And never, had I been part of something that offered the chance to make such an impact. It was a hell of a ride, with it's fair share of bumps in the road, but I know that it was an amazing experience that is going to pay off for years to come.
MANAGEMENT
CABS' Management Team is a group of elected officials who serve a one year term. These executives are tasked with fulling the mandate of CABS through both the direction of the board of directors and their individual action plans.
As an incorporated Non For Profit, the organization is governed by a Board of Directors, who consist of the Presidents from each member school's respective Business Student Association. A variety of committees of the board exist under the CABS' corporate structure to both assist the management team and to provide additional controls. These committees include the Strategic Oversight Committee, the Alumni Advisory Board, and the Finance Committee.
Each year CABS executes a range of conferences and competitions for our members through our program teams, in conjunction with a host school. Interested in planning one of our events? Check out our inclusive organizing committees page to find out how!
Interested In Learning More?
Want to learn more about the Canadian Association of Business Students? We're always looking to connect with members, partners, or anyone who wants to learn more about our initiatives! Contact us today!